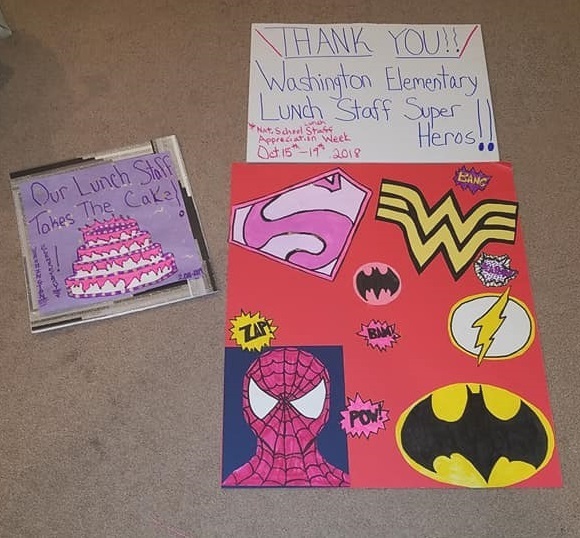 We appreciate our School Lunch Staff Super Heros!
Cassandra Linton
Monday, October 15, 2018
Next week, Oct.15th -19th is National School Lunch Week and we are going to show our Lunch Ladies how much we appreciate all that they do for our kids. PTO will be decorating and there will be a few surprises for them to to enjoy next week.
Treating our wonderful cafeteria staff to these yummy drinks from Arsaga's at the Depot ❤️