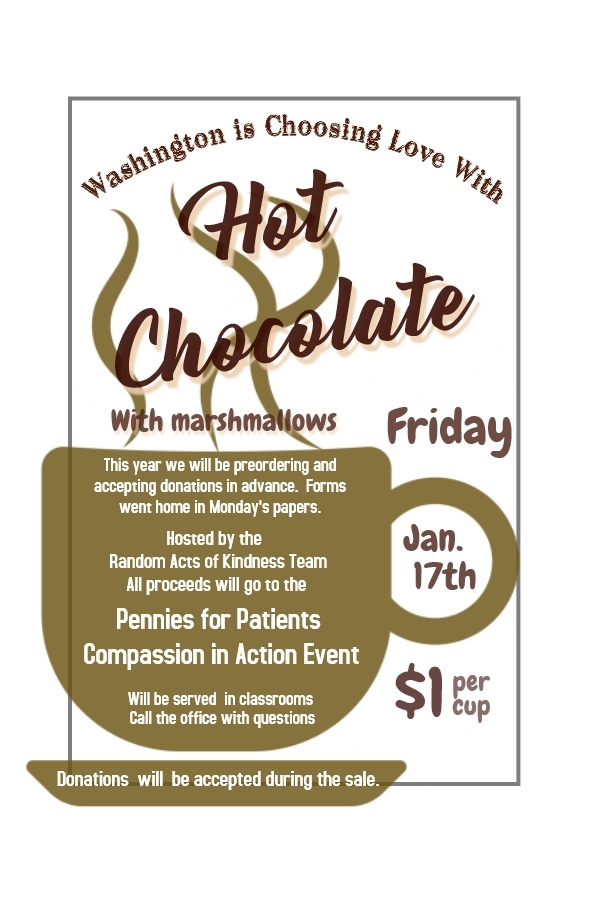 WE ARE CHOOSING LOVE WITH HOT CHOCOLATE!
Tara Lechtenberger, school counsellor
Monday, January 13, 2020
We will be selling Hot Chocolate with marshmallows for $1. All proceeds will go to our Pennies for Patients Compassion in Action Event. This year we will be pre-ordering and collecting donations in advance.
Hot Chocolate will be served in classrooms during the morning hours.
Please fill out and return the form with your donation by Wednesday, January 15.