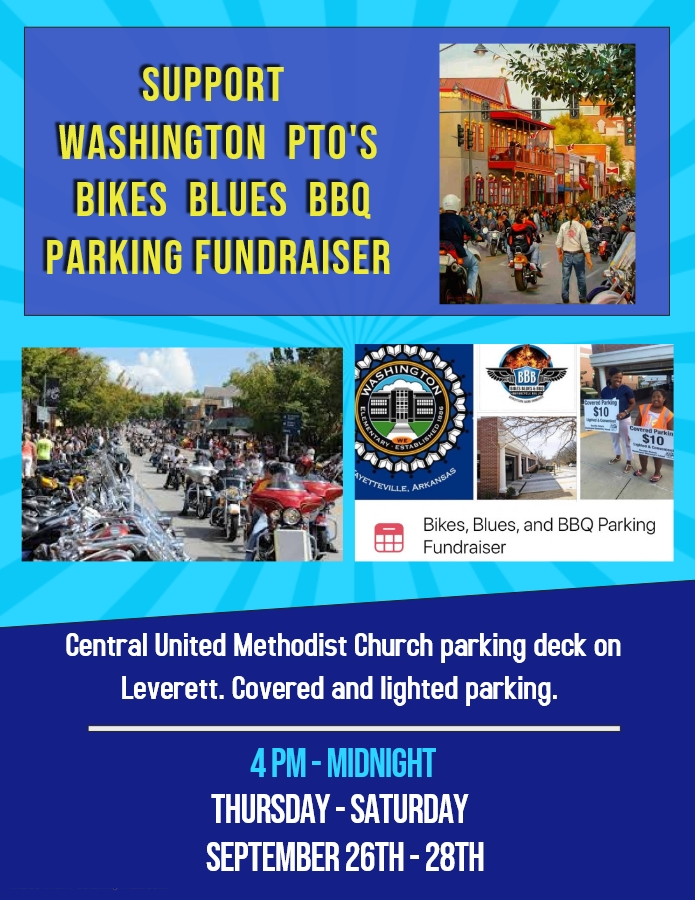 Support the Bikes Blues and BBQ PTO Fundraiser Sept 26-28th.
DJ Rush
Friday, September 20, 2019
Please support Washington PTO's fundraiser. This is our 2nd biggest fundraiser all year - and means our kids don't sell anything!
When attending the Bikes, Blues and BBQ events, park in the Central United Parking Deck for $10. It's covered and lighted and the money goes to our school's PTO. Thanks for your help!