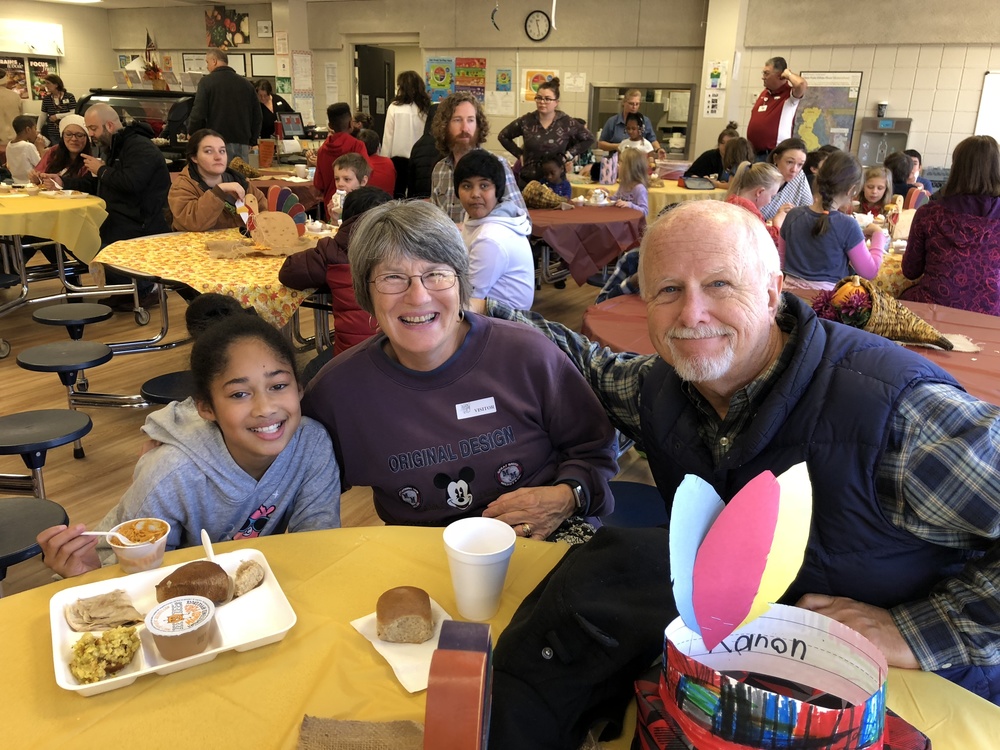 Thank You For Attending the Thanksgiving Lunch!
Melissa Werner
Friday, November 16, 2018
Thanks to the volunteer crew of April Heard, Barry Burns, and Chelsea Duncan Rodman for all their work setting things up for today's Thanksgiving Luncheon!
And special thanks to Randal Wright and Eventures Party Rentals for providing the tables and linens in the gym.
As for the Luncheon itself, thanks to Mr. Andrews for coming back to Washington and providing us fine musical ambiance, the hard-working kitchen staff for preparing the Thanksgiving feast for families to enjoy, the "take-down" trio of April Heard, Barry Burns, and Marlys Amanda Bitner for taking down the Thanksgiving decor, the custodians for quickly cleaning up our mess, and all the other volunteers who contributed to making today such a special day for many Washington families.
Your work is very much appreciated!
Today was most definitely a good day at Washington Elementary School!