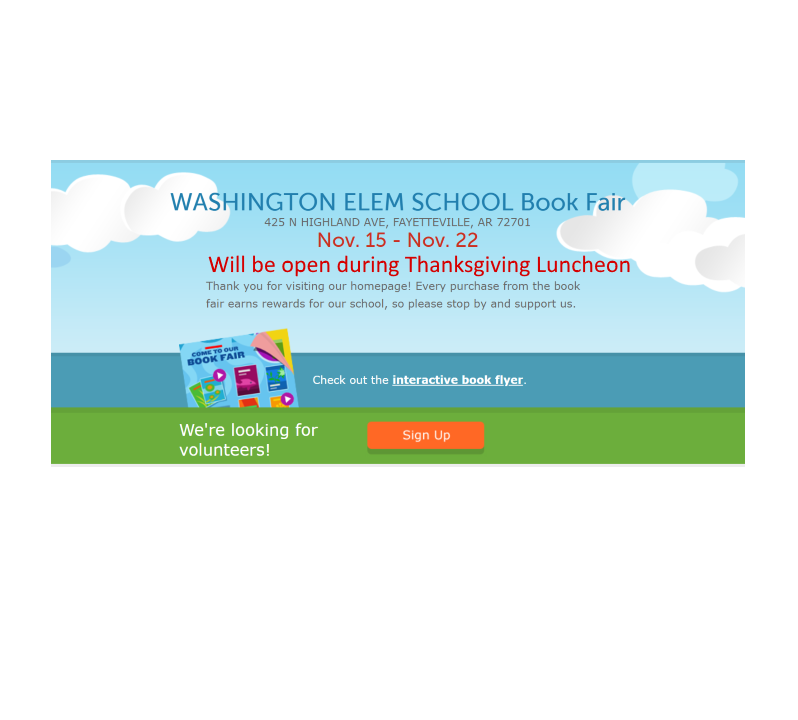 Washington Elementary Book Fair - Nov. 15th - Nov. 22nd
Danielle Champagne, School Librarian
Thursday, November 07, 2019
https://bookfairs.scholastic.c...Parents,
Every purchase from the book fair earns rewards for our school, so please stop by and support us. November 15 - 22nd. It will be open during the Thanksgiving Luncheon if you'd like to shop at that time.
Check out the interactive book flyer.
New Online Shopping Experience
Nov. 10 – Nov. 23
You now have access to shop The Scholastic Store and earn rewards for your school with every purchase when you click 'Shop Now' from this page! Explore thousands of best-selling books, collections, new releases, educational toys, games, and more. All online items priced as marked.
All orders ship home!
Go cash-free! Set up a student eWallet. Available Nov 1 - Nov 22.

We accept the following payment methods at our Fair:
Cash
Credit Cards
Checks (Payable to the school)
Student eWallet

NEW